Case Study: McAfee Knob
Trip Leader - Emily Sellards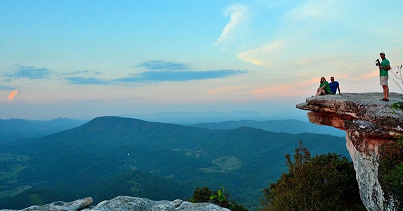 Navigation
Trip Date:
Friday, Apr 23, 2021
2:00:00 PM - 3:30:00 PM
Max Attendees:
1000000 People
Trip Type:
Special Event
Pets:

Pets NOT Allowed

Attendee Restrictions:

Open To Everyone

Distance/Difficulty:
0 Miles -

None

Driving Required:
No
Description
Are you interested in learning more about some of your favorite hikes in the Virginia area? In celebrating Earth Week this year, the Outdoor Club at Virginia Tech (OCVT) is hosting a panel discussion centered around McAfee Knob. Come learn more about this iconic location from a panel of speakers who represent the organizations that steward it, including the Appalachian Trail Conservancy (ATC) and volunteers from the Roanoke Appalachian Trail Club (RATC). Known as one of the most photographed locations along the Appalachian Trail, McAfee Knob has a rich history with beautiful views that all can enjoy and exciting changes to come in the future. We are excited to share these stories with you and also teach safe practices while out on the Trail.
Location
This event will be held over zoom, register for the trip to get the zoom link.
Send Message to Trip Leader
You must be registered to use this feature.
---
The signup period for this trip is over