Mill Creek Dayhike
Trip Leader - Joe Eversole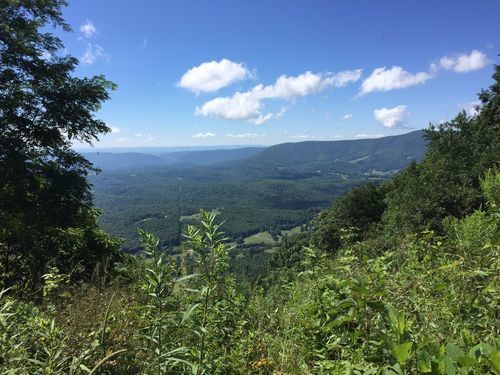 Navigation
Trip Date:
Saturday, Nov 6, 2021
9:00:00 AM - 2:00:00 PM
Max Attendees:
15
Trip Type:
Dayhike
Pets:

Pets NOT Allowed

Attendee Restrictions:

Open To Everyone

Distance/Difficulty:
5 Miles -

Moderate

Driving Required:
Yes
Description
The Mill Creek loop offers abundant plant and animal life and shows off a beautiful section of the Jefferson National Forest! We are hiking it just in time to see some really pretty fall foliage, so grab your camera!
Location
Trailhead: 999-887 State Rte 652, Narrows, VA 24124 (However, we will have an initial meeting location and convoy to the trailhead)
Driving Directions
See Location Description, we will meet and convoy from there!
What You Should Bring
Bring water and a snack for yourself, and a camera to take photos and videos! Reach out to me via email with any questions: ocvttripleader@vt.edu
The signup period for this trip is over