Blacksburg BioBlitz - Get Outside!
Trip Leader - Emily Sellards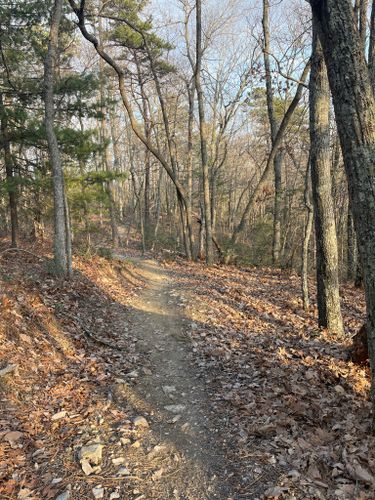 Navigation
Trip Date:
Saturday, Sep 10, 2022
9:00:00 AM - 12:30:00 PM
Max Attendees:
9
Trip Type:
Special Event
Pets:

Pets NOT Allowed

Attendee Restrictions:

Open To Everyone

Distance/Difficulty:
0 Miles -

Easy

Driving Required:
Yes
Description
HAVE FUN AND GIVE BACK. Town of Blacksburg has acquired a new 200 acre property on Brush Mountain that it plans to add to the wider Brush Mountain Park & Trails System. Before trail construction gets underway, the Town would like to get a baseline assessment of the biological landscape to support development of an ecological stewardship plan for the property. That's where you come in! The Town is partnering with the Virginia Tech Invasive Species Working Group to host an "all hands on deck" bioblitz event the morning of September 10. For this event, volunteers will use the iNaturalist phone app to identify and log the plant species they observe in their assigned transect of the property. 30-50 volunteers are needed. No special knowledge of botany/biology is required - the iNaturalist app is designed with non-experts in mind, and is intuitive to use - plus training will be provided the day of the event. All you need is a smart phone and a can-do attitude! Participants should be capable of low-intensity hiking and not have a mobility impairment that would preclude their ability to walk across uneven, natural terrain in a forested landscape.
Location
Brush Mountain Trail System
What You Should Bring
water, appropriate footwear, bag, snacks, appropriate footwear, a positive attitude
The signup period for this trip is over